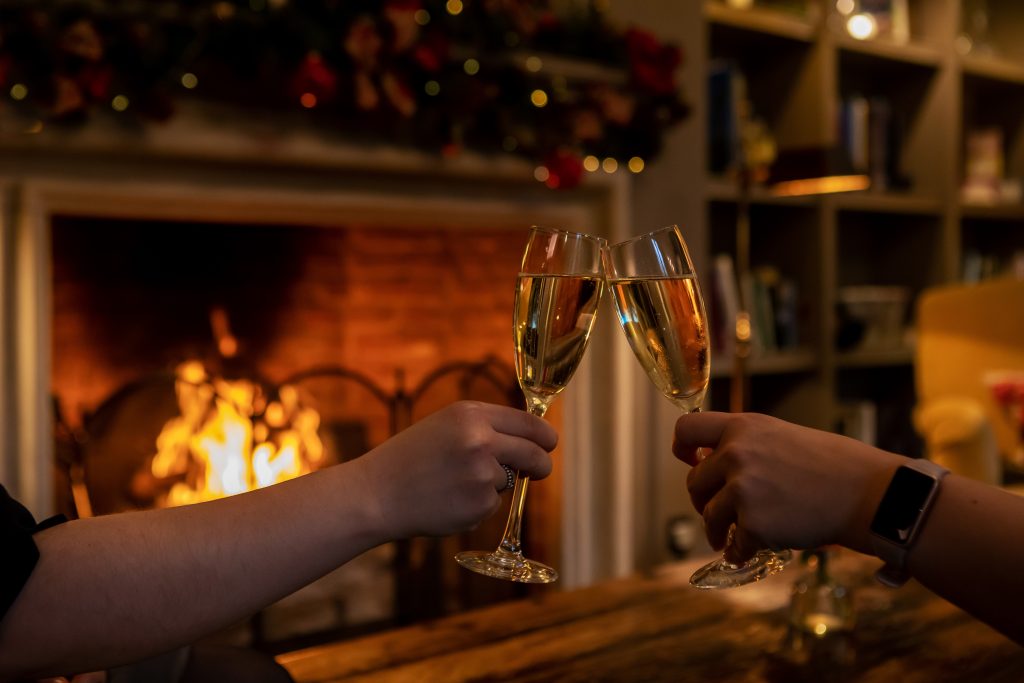 The festive season is definitely one of our favourite times of year, the house really does look amazing adorned with an array of lights, trees – a whopping 22 Christmas trees to be precise – and happy guests there really is no better feeling for us. After what has been a bit of a whirlwind year, with lots of uncertainties (thanks Covid!) we have been delighted to be able to open our doors to our guests to enjoy parties here at the old hall again with us, and boy, did we celebrate!
Christmas really wasn't one to be missed, this year we offered shared and private parties on selected dates throughout December, with delicious menus, offering a selection of local, top quality festive choices (the most popular of which was definitely our Old Hall Christmas dinner, a whopping 162 portions were served!). For our shared parties our entertainment on the evening was an amazing disco, hosted by Cambridge wedding services and our guests could capture the moment thanks to Shaun Scott and his fabulous photo booth. We also saw some fantastic celebrations with our private parties, lots of sore feet and tired eyes were seen the next day from those who chose to dance the night away and stay in our lovely rooms. Our breakfast team certainly heard a tale or two!
What a way to see in 2022! New Year's Eve was certainly a celebration too. I think overall everyone was delighted to see out 2021 and it showed! A delicious evening meal was followed by dancing until the New Year arrived! Thank you to everyone who made the evening so special.